Horween Leather Strap. 24 mm. TC-9 Buckle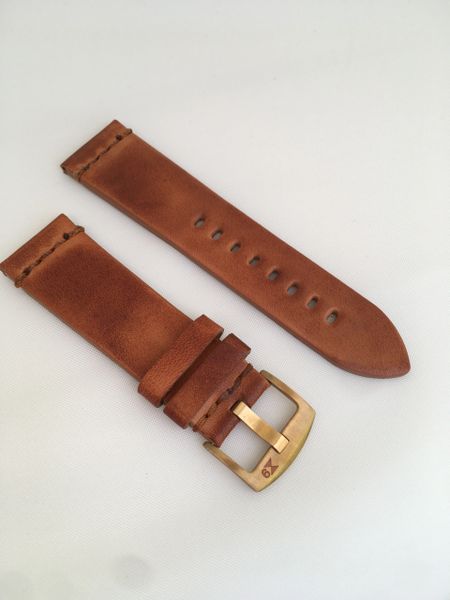 Horween Leather Strap. 24 mm. TC-9 Buckle
Hand Made Leather Strap from the Horween Tannery.
Slight distressed finished to give it a vintage look.   Aged leather effect.
An extremely high quaily strap made from the best leather.   Very soft and looks superb on any watch.   
The highest quality and best hand made horween Strap available at this price point.
24 mm wide
22 mm buckle.
4.5 mm thick.
choose solid brass buckle or stainless steel buckle with TC-9 logo.
or generic black buckle with no logo.
Reviews